touchscreen GPS Car Stereos
Plug and play Factory Replacement
Great products with quick and easy installation!
WIRELESS CARPLAY ADAPTER + STREAMING
NEW PRODUCT!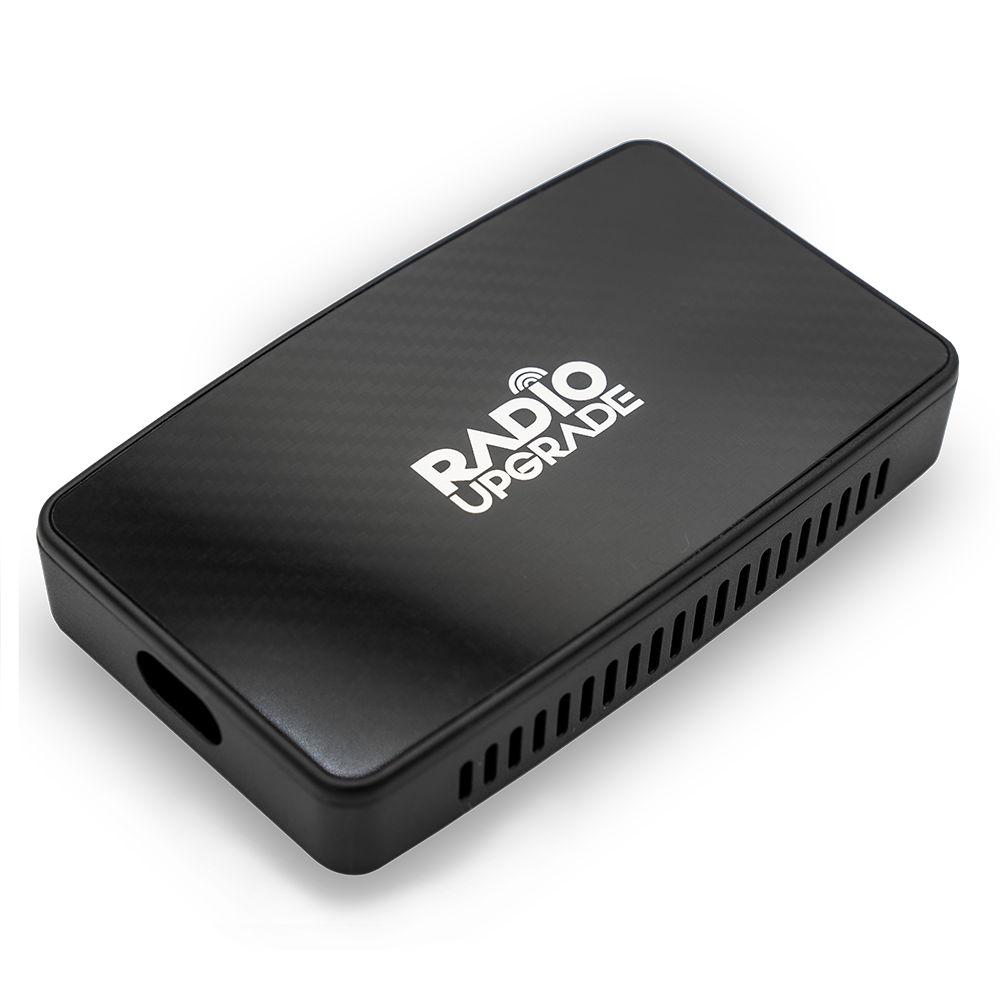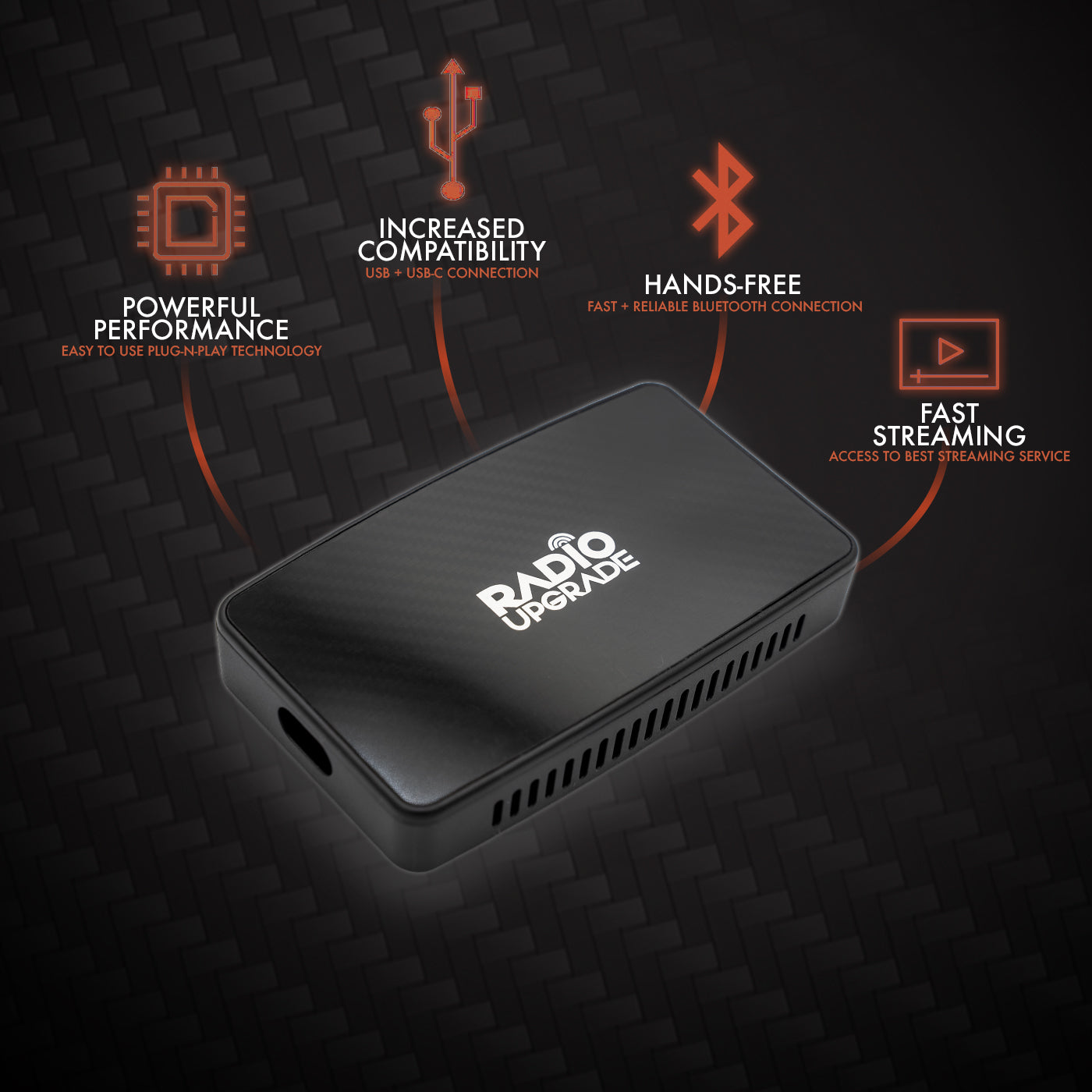 WIRELESS CARPLAY ADAPTER + STREAMING DEVICE
✔ Free Standard Shipping in USA
✔ Endless Compatibility Options
✔ 30-Day Return Policy
Watch anything from your favorite streaming platform on your car's display screen. Connect The Smart Box to any vehicle with wired CarPlay and instantly start enjoying it!
Why choose Radio-Upgrade?
EASY PLUG-AND-PLAY INSTALLATION
NO CUTTING WIRES!!!Nobody wants to cut wires in their vehicle or modify their dashboards. Most aftermarket radios are all the same size and shape, and you have to purchase installation kits and adpaters to make those universal aftermarket radios fit in their vehicles.

Our radios are specifically made for each vehicle. They are the same size and shape as the factory radio. They plug into your factory harness, and fit into the factory radio place on your dashboard. You even keep your steering wheel audio controls! No modifying the dash, not cutting wires, and no additional accessories to buy.

If you are ready for GPS Navigation, DVD video, Bluetooth, Wifi, and more, then we have the perfect products for you.
APPLE CARPLAY AND ANDROID AUTO
CarPlay is a smarter, safer way to use your iPhone in the car. CarPlay takes the things you want to do with your iPhone while driving and puts them right on your car's built-in display. You can get directions, make calls, send and receive messages, and listen to music, all in a way that allows you to stay focused on the road. Just connect your iPhone and go.

Our GPS Car Stereos have the ability to be upgraded to Apple CarPlay units with the purchase of the Apple CarPlay adapter.

How To Use: Install an Android APK we offer on your head unit, plug into this Carplay USB dongle and your iPhone. Open the app, then enjoy it.
BACKING UP WITHOUT WORRIES
The vehicles we drive make seeing out the back harder, too. Even if you're turned around in the driver's seat and looking out the back window, it's difficult to see what's just beyond the bumper in a full-size SUV or a minivan, with deeply tinted windows.
Having a back-up camera installed in your vehicle is a massive asset both for the resale value of your vehicle but most importantly for your safety and for the safety of others too. A national child advocacy group called Kids and Cars.org estimates that every week around 50 children are backed up over in the United States, at least two of those incidents are fatal. SUVs are four times as likely to cause horrific accidents like these.