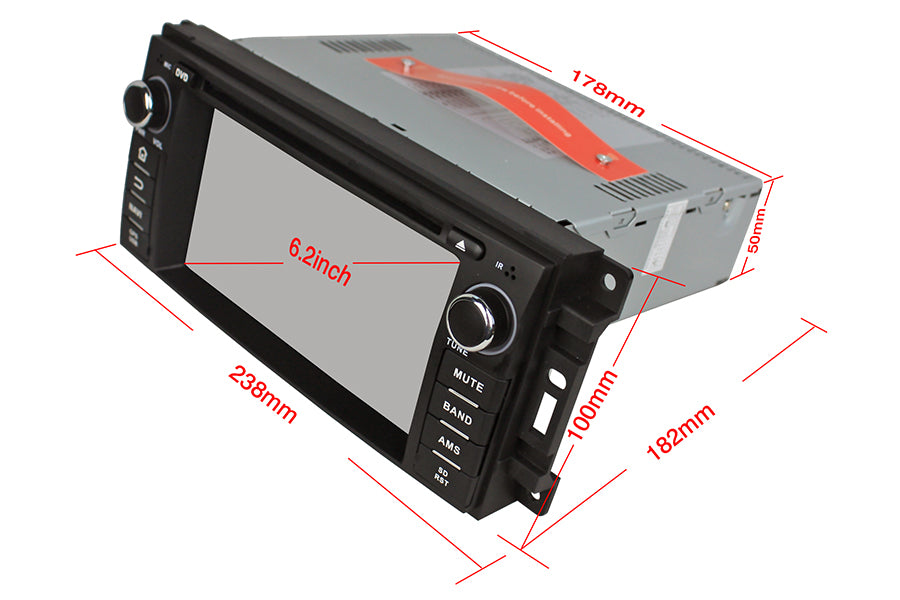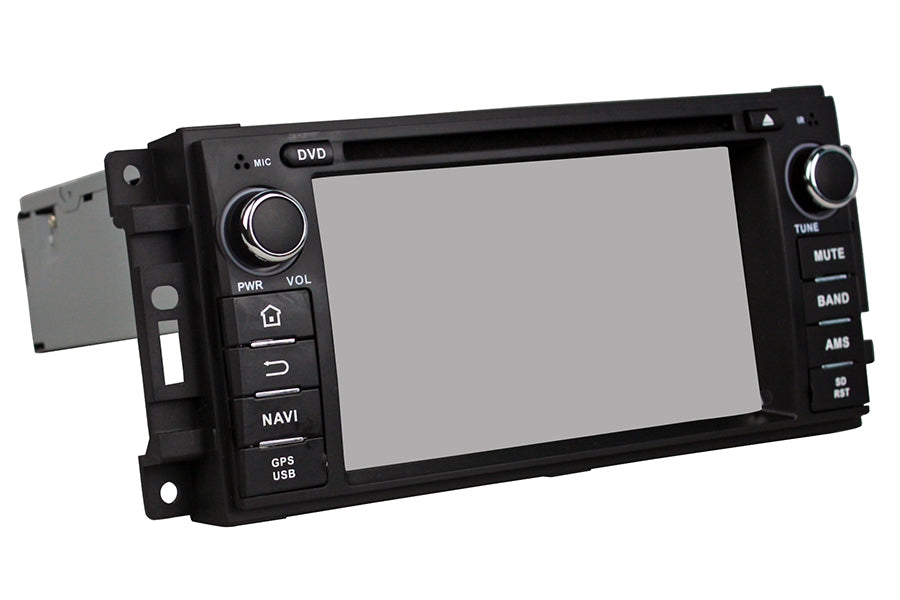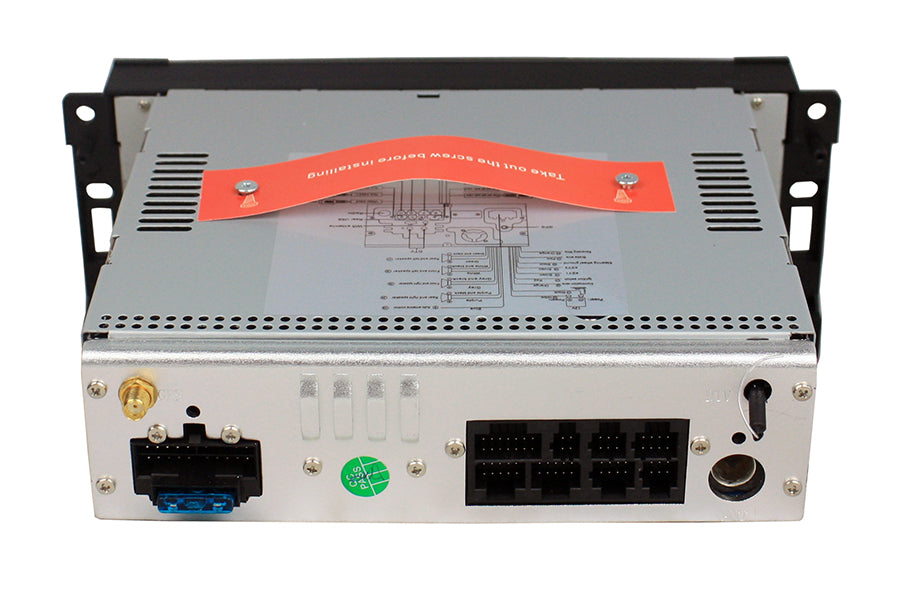 Dodge Series Aftermarket Radio Upgrade
CarPlay/Android Auto:
No Thanks
Front In-Dash Camera:
No Thanks
Aftermarket head unit for Dodge Series. The same size, harness and connectors as the factory radio, plug and play, no cutting wires. Support Wi-Fi, SD/USB music/video, DVD playback, Bluetooth phone call and Bluetooth music, backup Camera (optional), DVR(optional), TV tuner(optional), AUX-IN port, Apple CarPlay and Android Auto. Support Google Maps and preload offline maps for your country so that you can use the navigation when there is no internet connection. Support original steering wheel controls and original Boston amplifier sound system.
---
Compatible Vehicles:
 
Dodge Avenger
Dodge Caliber
Dodge Challenger 2008, 2009, 2010, 2011, 2012, 2013, 2014
Dodge Charger
Dodge Dakota
Dodge Durango
Dodge Magnum
Dodge Nitro 2007 2008 2009 2010 2011 2012
Dodge Ram 1500/2500/3500/4500 2007, 2008, 2009, 2010, 2011, 2012


Note above year range is for your reference only. Send a photo of your vehicle's dashboard(radio system) to us to verify your fitness if you are unsure about fitness.

Attention:
1. This radio is compatible with the factory BOSTON amplifier sound system(Not compatible with Infinity and Alpine amplifier audio systems).
2. This radio is NOT compatible with the factory backup camera. Please install an aftermarket backup camera instead.
3. This radio is NOT compatible with the factory rear entertainment system. The rear entertainment system will be invalid after installing our radio.
4. This radio does not have XM/Satellite radio function.
---
Factory radio
---
| | |
| --- | --- |
| OS | Android |
| CPU | 64-Bit 8-Core Cortex-A53 1.5GHz |
| RAM | 4GB |
| Capacity | 64GB |
| Display | 6.2" 800*480 touchscreen |
| Network | Wi-Fi |
| SD card | Two micro sd card slots |
| USB port | Two USB ports |
| Amplifier | Built-in 4*45W DSP sound amplifier |
| Audio Output | Front left, Front right, Rear left, Rear right, and Subwoofer(RCA port) |
| Audio/Video Input | Left/Right Audio and video input(RCA port) |
| Camera Input | One camera input(RCA port) |
| Microphone  | Internal & External  |
| GPS receiver  | Built-in GPS module and external GPS antenna |
---
   Navigation

    * Free maps preload and free updates
    * Stunning 3D visualization
    * Text-to-speech direction
    * Support Google Maps, Waze, Sygic, etc.

   DVD

    * Support DVD/VCD/CD/MP3/MP4/WMA/
      CD-R/MPEG4/JPG format disc

   Radio

    * Built-in AM/FM tuner
    * Support RDS
    * Support DAB+(tuner is optional)
    * NOT support Sirius/XM radio

   Apple CarPlay

   * Support Apple Carplay with iPhone 

   Bluetooth

    * Hands-free phone call
    * Load the phone book from your mobile phone
    * Bluetooth music stream A2DP
    * Internal & External Microphone
    * Compatible with iPhone & Android mobile phones

   Android Auto

    * Support Android Auto with an android phone

   Backup Camera (Camera is optional)

    * Display reverse image automatically
      once put in the reverse
    * Sony CCD camera with night vision

   SD/USB

    * SD card/USB music, video, photo, and ebook
    * Charge phone via USB port

   TV(TV tuner is optional)

    * Support ATSC/DVB-T/DVB-T2/ISDB-T

   Front In-Dash camera(Camera is optional)

    * support forward video recorder while driving
    * Operate via touchscreen
    * Plug & Play

   SWC

    * Support original steering wheel control

   AUX

    * One channel A/V input for external device
 

   Google Play

    * Android Market provides numerous apps download,
      such as Skype/MSN/Youtube/Twitter/Facebook
      free download as much as you need

   Network

    * Wi-Fi
---